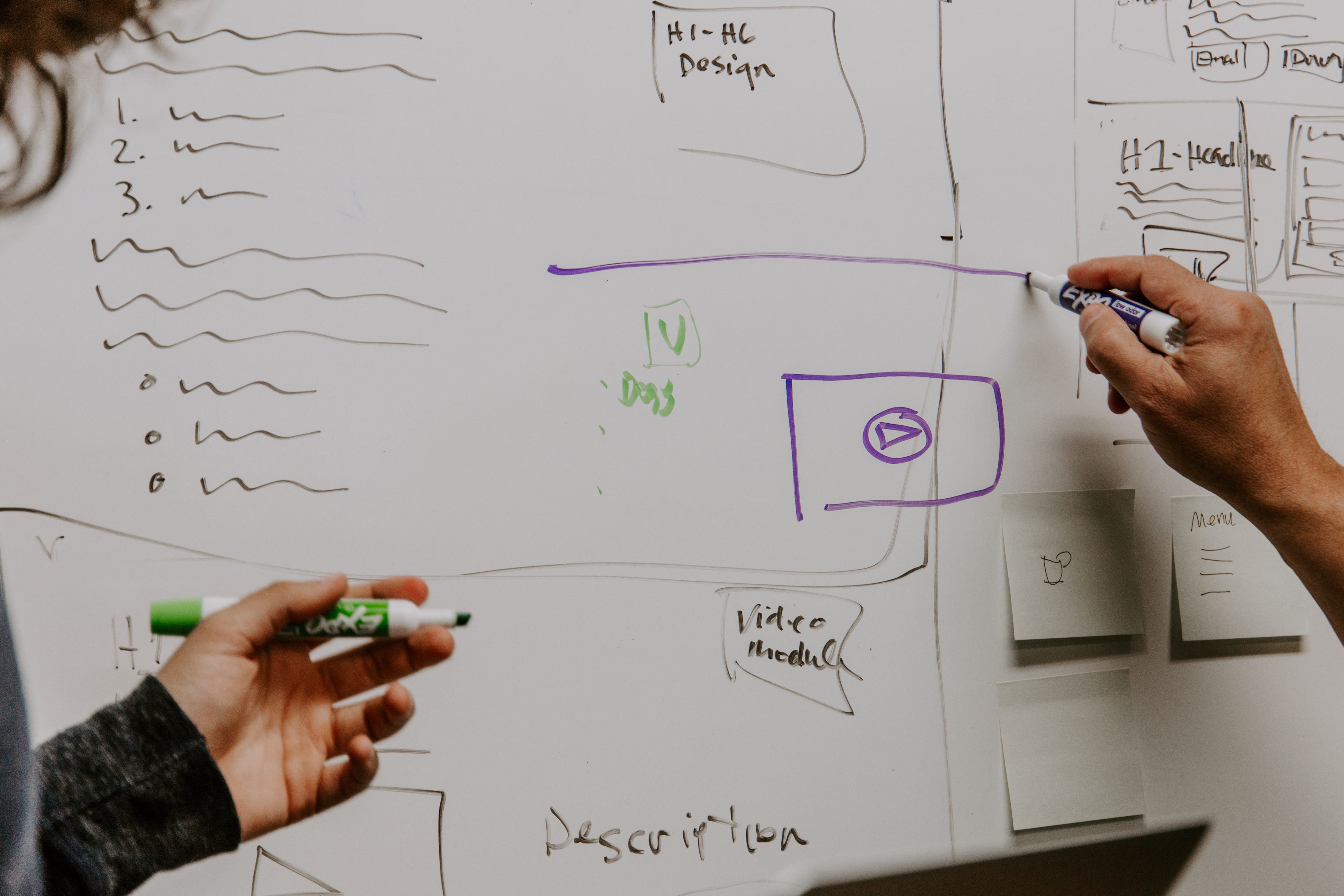 Frameworks
The path to success is often non-linear, dotted with uncertainties and complexities. To aid this journey, Patrick Flesner has distilled his experience and insights into comprehensive growth and leadership frameworks. The Leadership House Framework Patrick Flesner shared in his book comprises eight overarching elements. For each element, Patrick developed frameworks you can follow to turn each element into action. Below, you can find a few other frameworks Patrick has developed for you, so you can systematically work on becoming a more effective leader and grow your business.
Business Growth & Leadership Frameworks
The 8 Cs Framework for Effective Law Firm Leadership
The '8 Cs Framework for Effective Law Firm Leadership' offers a comprehensive blueprint for managing the unique challenges and opportunities inherent in leading law firms. This framework emphasizes the interconnected challenges stemming from heightened client expectations, technological change, increased competition, and candidate attraction and retention. The '8 Cs' highlight the necessity of a dual-pronged approach to effective leadership—engaging in effective vertical team and deal team leadership and horizontal leadership among partners with 'equal' rights—along with effective communication and fostering a positive firm culture. By harnessing this holistic approach to leadership considering the distinct characteristics of law firms, leaders can attract and retain top talent, differentiate their firms in a competitive marketplace, embrace new technologies, and ultimately provide superior service to clients. The '8 Cs Framework for Effective Law Firm Leadership' enables law firm leaders to unlock their firms' potential and guide their firms to sustainable success in the dynamic legal landscape.
The Leadership House Framework
The Leadership House Framework provides a systematic and structured blueprint for leaders to effectively guide their teams and organizations. It underscores a collaborative approach to leadership, fostering an environment that inspires and motivates team members. This framework is not just about turning vision into reality; it's also about empowering individuals to grow personally and to help them achieve their own greatest goals. By employing this model, leaders can build strong, high-performing teams that execute joints plans and achieve their shared goals.
The Leadership Scale
The Leadership Scale Framework serves as a guide for leaders, helping them to gauge their level of involvement: 'How involved should I be?' The response: As you shift from defining purpose and vision towards execution, your involvement should proportionally decrease. However, this should not be misunderstood as 'no involvement'. It actually means 'reduced involvement'. Leaders must remain engaged at all levels. They must be adept at navigating various leadership altitudes, from setting strategic directions to rolling up their sleeves and getting personally involved when necessary. Their involvement should be flexible and adaptive to the requirements of the situation at hand. The Leadership Scale is a framework Patrick also introduced in his book The Leadership House.
The RESPECT Framework for Building Trust
In a rapidly changing business landscape, the most resilient and successful teams attribute their triumphs to one core element: trust. A trust-centric culture, where teams focus on the issues rather than personal affronts, is crucial. Abandoning the outdated command-and-control leadership, trust-and-empower styles have emerged as the most effective. To cultivate this trust, you can follow the RESPECT Framework:


R - Relationship: Foster genuine connections within your team.
E - Emotional Intelligence: Be empathetic and act on what you learn about your team members.
S - Skill Set: Ensure proficiency and continue refining your leadership abilities.
P - Professionalism: Uphold integrity and avoid unprofessional behavior.
E - Empowerment: Give your team members the resources they need and the power to make important decisions themselves.
C - Consistency: Be a reliable role model and honor commitments.
T - Transparency: Prioritize open communication, even when it's challenging.

Embracing all elements of the RESPECT Framework ensures an environment conducive to trust, vital for effective leadership.

For a visual representation, download the infographic.